Today, we compare two CNC milling machines: Avia FNE 40 Z (Figure 1) and Aciera F55 5000 (Firure 2). Which machine is better? can you ask such a question? Certainly yes, but how did you respond? You definitely need to compare their parameters and capabilities of CNC and then get the answer.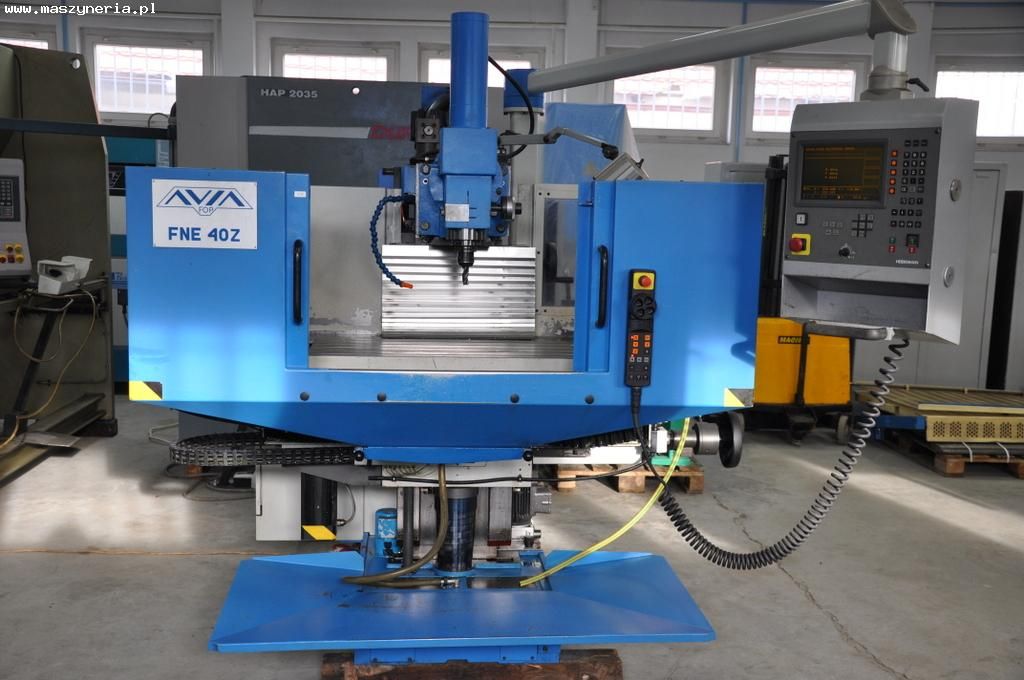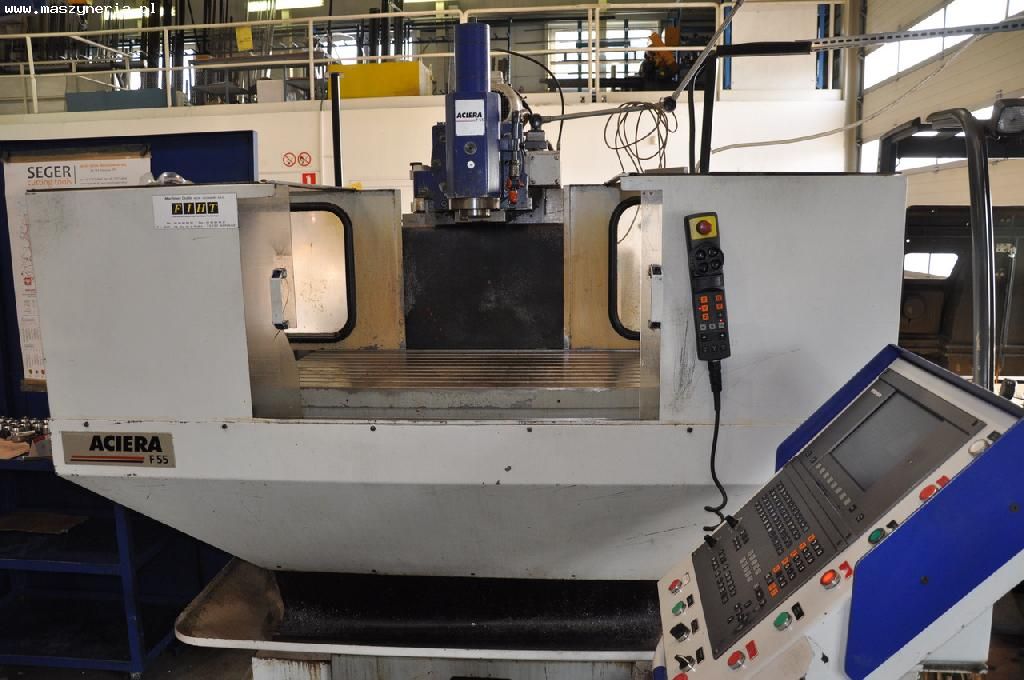 Both machines have a knee-type construction. You can tell that they are toolroom milling machines – in both machines working table can be removed. The working surface of the table is for the benefit of milling machines Aciera and is 39.4 x 19.7 in. In the milling machine Avia, a working table is 31,5×15,7 in.
Both machines are equipped with ISO 40 spindle taper. Both have continuously variable speed control, while at the Avia wins compared with the maximum number of revolutions 4000 1 / min. For comparison Aciera have the maximum speed: 2000 1 / min. Both: Aciera and Avia are equipped with a hydraulic tool clamping system.
Avia FNE 40Z, is equipped with CNC Heidenhain TNC 124 (Figure 3). On the other hand Aciera F55 has control Heidenhain TNC 426 CB (Figure 4). Aciera here is unbeatable, the control is much more advanced. HH CB TNC 426 provides a smooth and synchronous operation of all three axes simultaneously. HH Control TNC 124 is a simplified version. Controls the three axes, but only one axis at a time – asynchronously. Are therefore suitable a very simple work. For example, the control can make holes on the circle or make holes on the line. The holes are in the shape of the tool.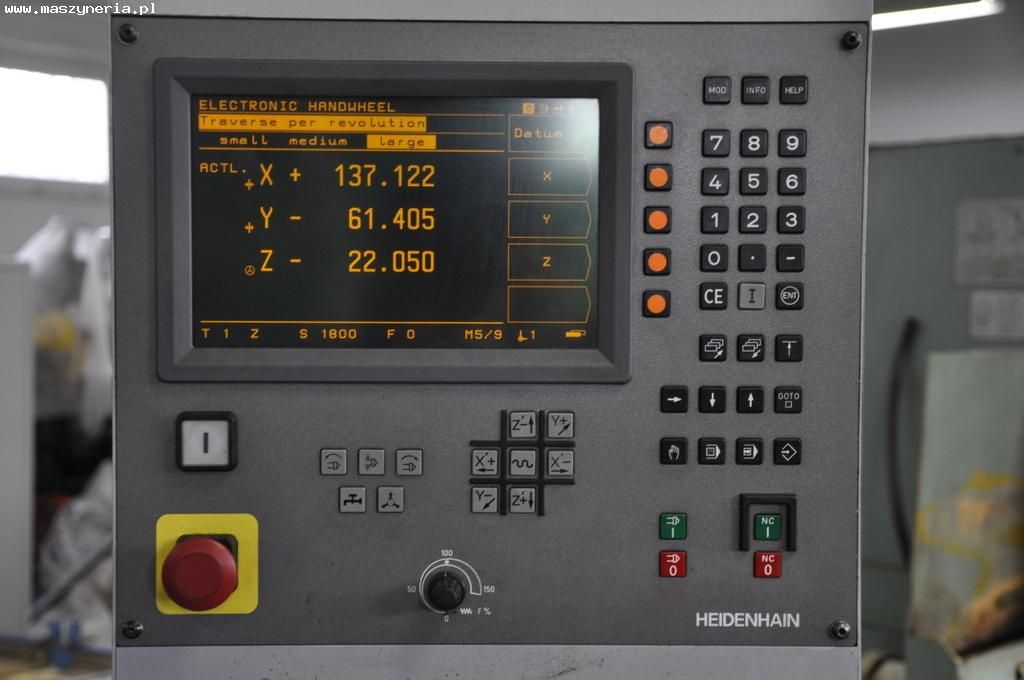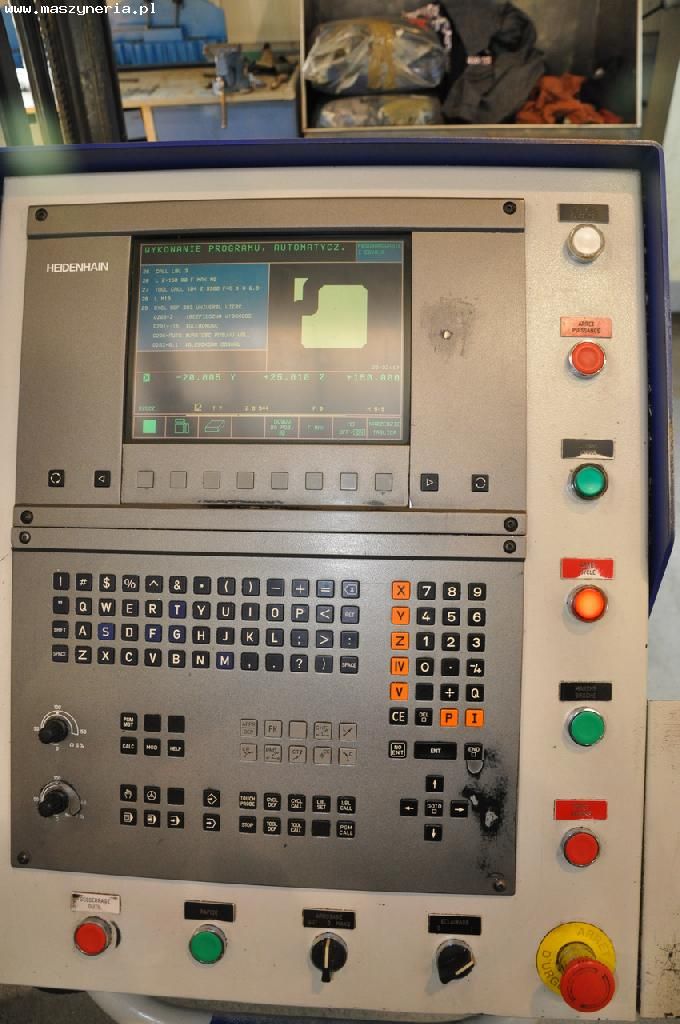 Both machines are equipped electronic handwheels. Avia is also manual control (Figure 5). It allows manual operation without turning the CNC.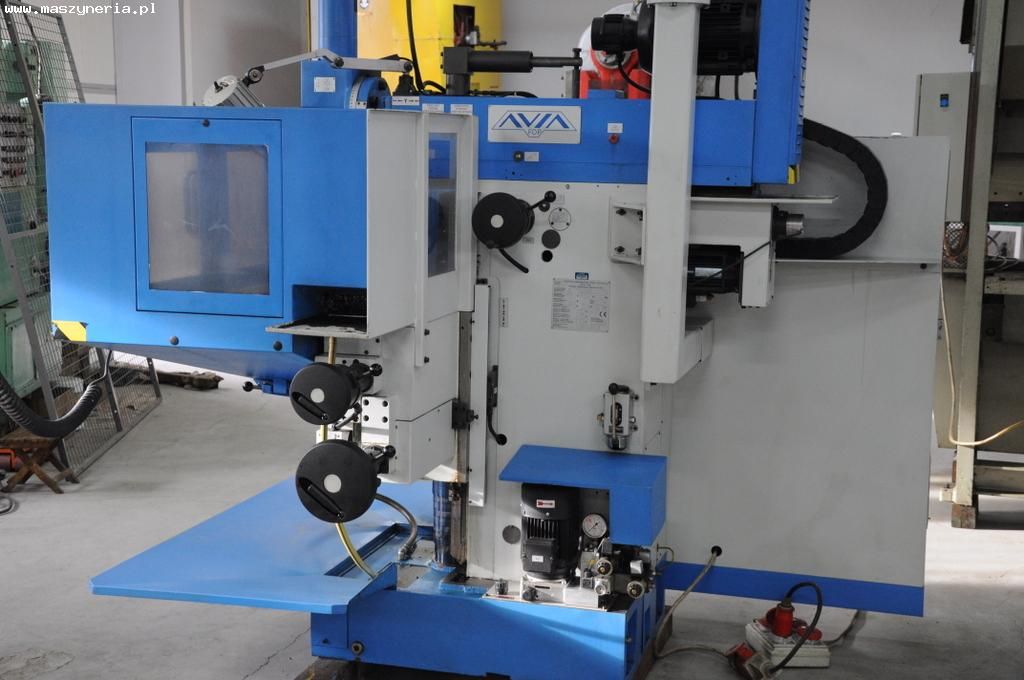 In summary, both machines are very good but the difference lies in the CNC. So this CNC determines their destiny. Avia is a simpler milling machine allows manual work. Aciera by advanced CNC, is a machine for molds and advanced work.