The tool grinder Tacchella 4AM (figure 1) was manufactured in 1984 by Jotes firm. Tacchella Machine is an Italian manufacturer of tool sharpening machines, universal grinding machines, broaching machines and cylindrical grinding machines. They produce machines of very high quality for more than 80 years. Tacchella is one of the best in the world in his field of activity. The company has approximately 50 departments in the entire world.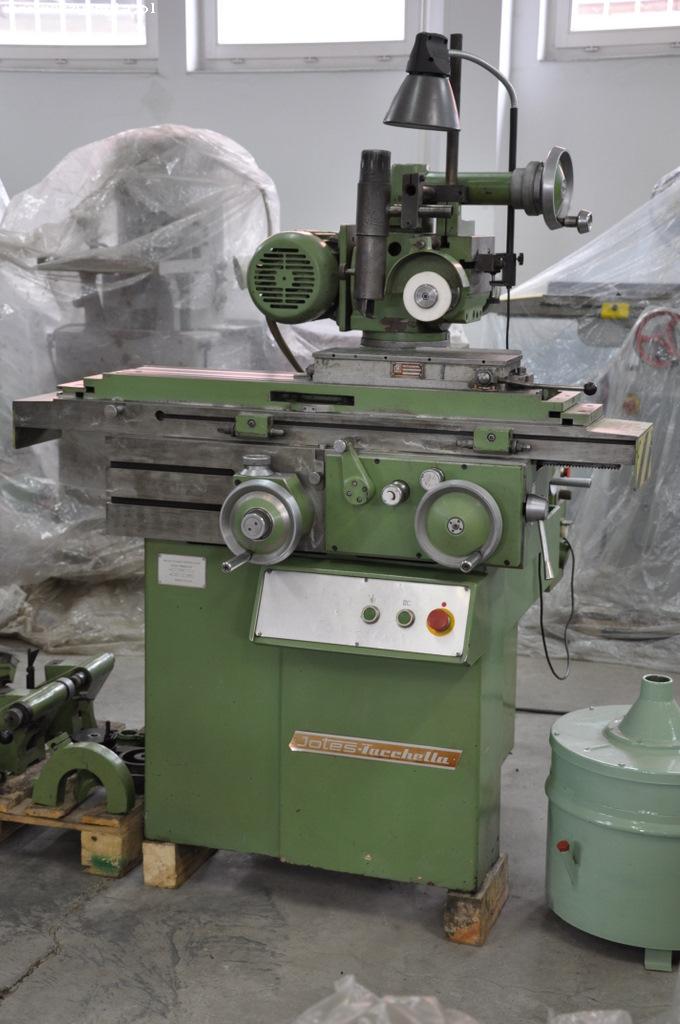 As for our machine Tacchella 4 AM, it is destined for different types of grinding and can be used also for sharpening tools using sets of special equipments. It is equipped with universal wheel headstock that in turn is equipped with clamps that blocks their rotation in vertical axis. The construction of headstock allows mounting grinding wheels in both sides of it. Tacchella 4AM allows vertical and traverse travelling of headstock. The vertical traveling is controlled by hand wheel placed in the moving arm and by system of gears. The traverse traveling is realized by wheel in front of grinding machine as well as by two wheels in the back of it but the front wheel is equipped with accurate wheel device. The length of travelling is 9.84 inches and 7.875 inches respectively. Tacchella 4AM has also the turning working table that is controlled by hydraulic system as well as by hand wheel located in front of the machine or by knobs located on the back of it. The area of working table has size 5.52×35.44 inches. As we said this table has hydraulic and manual system of traveling and length of both travelling are the same and are equal to 15.75 inches. The speed of the hydraulic moving of the table is 787.4 in/min. The technical parameters of the table allow turning it on the left in 75 degrees and on the right in 90 degrees. The distance between working area and spindle is variable from 3.73 inches to 13.58 inches. The next technical parameter of tool grinder Tacchella 4AM is grinding wheel size that is equal to 7.875 inches and it can handle details that reach 11.82 inces with speed even 6400 rpm. Machine is equipped (figure 2, 3 and 4) with central lubrication and light for better and more convenient working.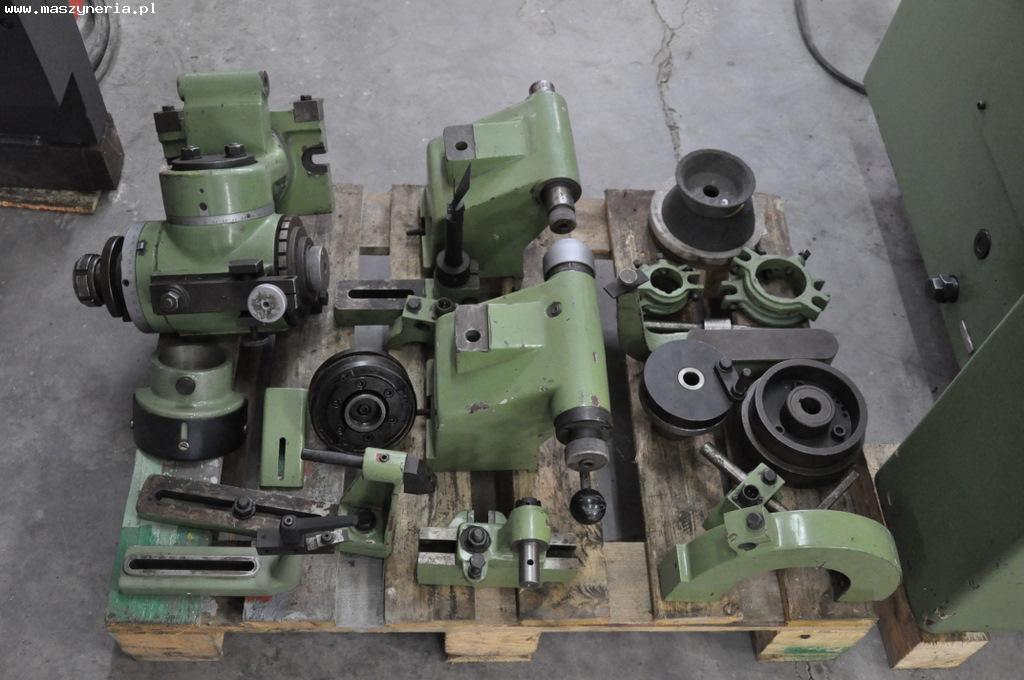 At the end we can notice that Tacchella 4AM is reliable and functional machine and it is very good in their work and does not required a lot of space to place this machine because the dimension of it is 51.97×61.22×56.30 inches with weight 2645 lb.